We are moving July 20th, 2018!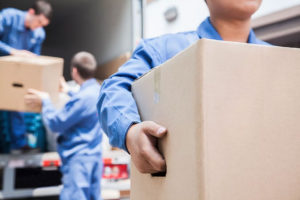 Bring the U-Haul because we are moving, but we haven't traveled far! We are extremely excited and proud to announce that Dr. Damon Rodriguez, Dr. Sarah Dowling, and Dr. Matthew Krecic are moving to better serve you! We are moving to a newly constructed, full service, state-of-the-art, 24-hour referral hospital. We will offer services, diagnostic capabilities, specialties, and treatment modalities not currently available in Lancaster, Pennsylvania and surrounding counties.
Lancaster Veterinary Specialties, formerly known as Specialized Veterinary Referral Services, will be leaving our current location July 20, 2018. We will be moving to a temporary facility until construction is complete in October 2018. Happy Tails Animal Hospital has extended the use of their facility as our temporary location during our transition. Many thanks to Dr. Hodges and her team for their generosity! We will continue to serve you with the same dedication and hours, Monday through Saturday. During this transition, we PROMISE that you and your pet will be treated with the same level of medicine, compassion, and attention to detail that you are accustomed to.
When:
Moving July 20, 2018
Where:
Temporary location at
823 Rohrerstown Rd
Lancaster, PA 17601
Why:
We need to move temporarily
until construction is complete
at our NEW state-of-the-art facility
October 2018!
Follow our progress on our website www.LancasterVS.com for the latest updates and details on our new referral hospital. We look forward to serving you as we revolutionize referral medicine in Lancaster Pennsylvania!